NEWS
Author Enlightens High School Students
By Lindsey House (SNN Editor) and Marlana Critchley, Journalism students, Roncalli Central High, Port Saunders, NL
See video &nbsp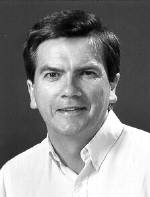 On Thursday October 10th award winning Newfoundland author Kevin Major spoke to students at Roncalli High School, Port Saunders, NL.
During his talk Mr. Major stated that his reason for speaking at the high schools was to let the students see the writer behind the book and realize that he's just an ordinary person who's not a celebrity, but a person with a talent. "I want students to know that if they have the gift and interest they can be writers as well. I also want to help the students with the writing process. Help them understand the book process, where ideas come from, researching, writing and publishing. Most students in this area would never get the opportunity to see a writer and realize that they too can write books even in rural Newfoundland," explained Mr. Major.
Mrs. Bonnie Bussey, head of the English department at Roncalli High, was in charge of organizing Kevin Major's visit to Roncalli. "I thought that it would be a great opportunity and I felt students would be interested in listening to an award winning author," commented Mrs. Bussey. "I really wanted Kevin Major to speak to the students because we don't usually get the opportunity to talk to a person in that type of profession. How often will any one get the chance to talk to someone like him? His novels are being studied in this school and other schools; books such as Eating between the Lines and No Man's Land".
Kevin Major grew up in the small town of Stephenville, on the west coast of Newfoundland. Growing up he never met an author and never imagined the idea of becoming a writer. He never knew what was involved in writing and publishing. "A teacher in high school (grade 10) first inspired me to even think about writing as a career. This teacher said 'One day you're going to write a book.' This affirmed my talent and motivated me." Mr. Major enjoys writing books of all genres: children's books, fiction, and non-fiction. His favorite topic is writing about teenagers. As a teacher he saw that there weren't many books for his students to read. So he tried to amend the situation by writing books about teenagers for teenagers.
Leila Beaudoin, level II student at Roncalli High, attended the presentation, "I found it very enlightening. The most important thing that I got from the presentation was that you should try and try again. Write over and over till you complete an excellent piece of writing. I think that it is very important for students to be exposed to a person such as Mr. Major. I find a personal presentation like his, is essential if you plan on having a successful writing career. I enjoyed asking questions and found him very informative. I got a lot out of the presentation."
"The most important step in the writing process is coming up with the idea for the book/story." Mr. Major commented. "The best writing tells a story in a fresh way. Use different language. The story doesn't have to be about some fantastic event. Set your stories in situations you're familiar with. You should write stories about the things you know best. Look around you." He also advises, "See the life/history in your area. Don't assume that you have to set your story in some exotic location to make it interesting and fun to read."
Kevin Major's visit to the school gave students some perspective on the writing profession. He described things that you should do and how to go about it. His presentation was beneficial to all those who attended. It really helped people to think about what they had to do to become a writer. Kevin Major is a well known author who has written many books, some of which are used in this school. Students echoed the view that his visit to our school was a fantastic learning experience. Mr. Major's visit might just have inspired a great novelist. Only time and hard work will tell.
For more information about author Kevin Major and a list of books written by him, check out http://www4.newcomm.net/kmajor/
Back to Front Page