ENTERTAINMENT
Born to be a Star
By Lindsay Edgar, Grade 12, Fredericton High, Fredericton, NB
Craig David: "Born to Do It"
2001 Wildstar Records Ltd.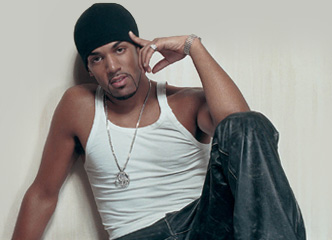 He's young, fashionable, good-looking and turns his writing into song lyrics for romantic or upbeat love songs. Using an R&B tone his voice is soft and hits every angle of a note smoothly and yet somehow catchy.
Encouraged by his mom, Craig David released his first international CD, recorded by Wildstar Record Ltd. Full of songs showing his relaxed toned voice, you can truly tell he is not just an image, but a talented artist singing what people can relate to and enjoy.
Music has always been a huge part of his life. But unlike some of today's singers, Craig David helped produce and also wrote lyrics to some of the songs. I found him appealing because you feel when he sings he means what he is singing.
Not only was the quality and work of the music itself impressive but the CD case is appealing, too. The picture of Craig David was great because it was simple and related to music as he was listing to music through headphones. The booklet found in the case is also exceptional because for once, there are words to the songs.
When listening to the CD straight through, the strength of the lyrics popped out at me right away. Most of Craig David's songs are love songs about couples or just lovers, but the songs let you interpret what is going on exactly. Most of the songs such as "Fill Me In", "Seven Days" and "Rewind" are love songs, but not sappy "he broke my heart" songs, but rather upbeat and positive. My personal favorite "Walking Away" is probably the slowest beat song on the CD. I can relate to this song because instead of love songs it is really about dreams. He sings, "I'm walking away, from troubles in my life, I'm walking away, gonna find a better day." I like this because it's powerful for a song as well as encouraging.
Craig David is young and is in his growing stage. But from the sounds of his early album, he will make it to where he deserves to be. He's talented as a singer and a writer.
I wondered why he named his CD 'Born to Do It'. There was no title like that. So I went through his CD booklet knowing it had a lot of information, and found a quote in the back by Craig David. "One thing I've learnt so far is no matter how many obstacles there are to overcome, or mountains to climb, you'll succeed in the end if you're born to do it."
Visit Craig David's website:
Back to Front Page