ENTERTAINMENT
CD Reviews
By: Alex P.Macdonald Drive School, St. John's, NF
1. Big Big Furnace number one by Big Big Furnace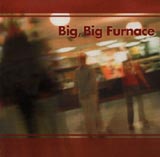 I have listened to the Big Big Furnace self-entitled cd a billion times and I never get tired of it. Big Big Furnace is a band yet to be discovered by MTV or the media, but that doesn't mean they aren't good.
I first heard Big Big Furnace on a BMX video. The next thing I did directly after that was go and see if they were on Napster and yes they were. Lucky for me Music World also carried their cds.
I believe that if Big Big Furnace gets out there they could be as big as Blink 182 or Limp Bizcut. Another good thing about their cd is that unlike Blink 182 and Limp Bizcut their music is for all types of listeners. I know that everyone in my family enjoys their music, even my mom and dad. Also because they aren't big yet there cds are available for real cheap prices at music stores and online.
Running time: 74 minutes
Parental Advisory: NO
I rate The big big furnace self entitled cd -- 5 out of 5
_______________
2. Take off your pants and jacket by Blink 182 - (parental advisory)
I do not yet own the new Blink 182 cd but I know every song off by heart. Blink 182s new cd has two amazing songs on it Man Overboard and The Rock Show.
I always like Blink's style of music. However,I don't like how all there tracks go to the same tune and beat. So don't buy this cd if you are expecting a new sound out of Blink cause you aren't gonna find one.
I rate the Blink 182 Take off your pants and jacket cd - 2 1/2 out of 5
Back to Front Page
Back to Workshop Articles