Noise

Turner Fenton Secondary School
Brampton, Ontario

By Kathryn P. (Grade 13)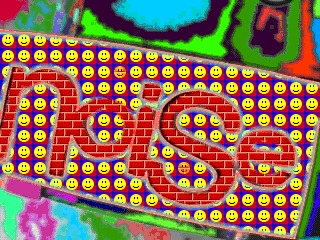 NOISE is a half-hour television show by teenagers for teenagers. It is produced entirely in the Communications Lab at Turner Fenton Campus in Brampton Ontario.
NOISE won an award from the Ontario Cable Television Producer's Society for Best Youth Program in 1996 and has received coverage in the local newspaper, The Brampton Guardian, and in the Toronto Star. The inaugural show covered topics of interest to today's youth culture including everything from skate boarding to hip-hop music to sports. All of the segment ideas come from the students who create the show from start to finish. They are enrolled in a drama credit course called "The Art of Television" where they learn scripting, story boarding, editing, audio mixing and video effects. They also appear in the show or work behind the camera, or both.
In partnership with the local Rogers Community Station, the show is cablecast to the Brampton community. The first episode of NOISE was also seen on the Ontario Cable Network (Rogers) and was shown by Vision Television across the country.
The next two episodes of NOISE are now in the works. If you would like to comment, ask questions or make suggestions please contact the school at (905) 453-9220 or email a note to SRussTFC@aol.com.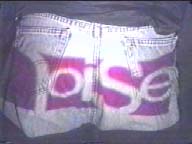 WOW! Realvideo files!