PRESS RELEASE

SCHOONET NEWS NETWORK ANNOUNCES WINNERS OF STUDENT JOURNALISM AWARD for 2000-2001



St. John's, June 12, 2001....SchoolNet News Network today announced that three students, two from Newfoundland and one from Ontario, are the winners of the SNN's 2000-2001 National Student Journalism Awards.

The winners are as follows:

1st PLACE-Jillian Dollimont-Caines, Roncalli Central High, Port Saunders F

2nd PLACE -Allison Barnes, Westgate Collegiate, Thunder Bay, ON

3rd PLACE --Lily Smallwood, Roncalli Central High, Port Saunders, NF

The first place winner receives a cheque for $500 and as well as an award. Second place - $300; Third place - $150.

"The awards are based on a portfolio of journalistic work done by students during the 2000-2001 school year", stated Coordinator Carmelita Joy-Bolger. "Throughout the award evaluation process the judges, who are professional journalists and journalism teachers from across Canada , found it very rewarding to see such quality writing. They were very pleased with all the articles submitted by students".

"Wow, I can't believe it. This is so great - to be rewarded for something you enjoy doing. Thank you", said Dollimont-Caines upon learning of her award.

The 2000-2001 SNN Student Journalism Awards were sponsored by Readers Digest.





THE WINNERS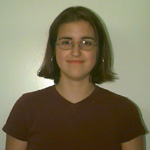 Jillian Dollimont-Caines - First Place Winner
Jillian Dollimont-Caines, age 17, is a Level 2 Student at Roncalli Central High in Port Saunders, Newfoundland.
Upon graduation from high school, Jillian plans to pursue a career in TV/Radio production. While she enjoys reporting the news, her main interest is in producing radio/television commercials.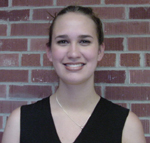 Allison Barnes - Second Place Winner
Allison Barnes is in her final year of high school at Westgate Collegiate, Thunder Bay, ON. In September Allison will be attending Ryerson University studying journalism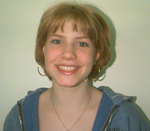 Lily Smallwood - Third Place Winner
Lily Smallwood intends to pursue a career in journalism and hopes to attend Carleton University. However, upon graduating next year, she plans on living in Quebec for a year, studying french, so she can be completely bilingual.



Back to Front Page





Back to News Headlines