Mentors
The FRAMED Media Camp gave participants an opportunity to work with industry professionals:
Team Radio worked with Glen Tilley (Director of Arts Programming CBC Radio) and produce a Radio version of the same play.
Team Television worked with filmmakers Roger Maunder and Justin Simms at CBC Television to create a short film.
Team Communications, under the mentorship of Suzanne Woolridge (CBC Radio), Glenn Payette (CBC Television) and Carmelita Joy-Bolger (SchoolNet News) and Remzi Cej (Holy Heart graduating student and CBC Radio New Voices reporter) covered the event from start to finish in print, radio, television, and new media mediums.
Roger Maunder has been making independent films in St. John's for the past six years. He founded the Nickel Independent Film Festival to showcase the city's talented film community. His next project is a short film called "The White Balloon", a children's story. Roger enjoyed participating in FRAMED saying "It's good to see so much enthusiasm, everybody working hard for one goal...Any experience is good for everybody, even us".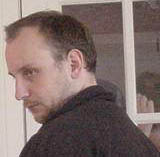 Justin Simms is a filmmaker and St. John's native. Justin said his favourite FRAMED experience was showing the film crew the process of filmmaking. His advice for budding filmmakers "Watch as many films as you can and study them. TV shows, series, short films, festival". He also said that the upcoming Nickel Film Festival is a great way to learn about film and see local films by young independent producers.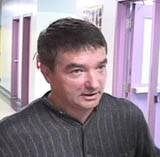 Glenn Payette is a photojournalist with CBC Canada Now. Glenn enjoyed helping the Framed Reporters learn more about broadcast journalism and the elements of doing a good story. From story development, gathering footage, how to do an interview and getting an interview, Framed Communications Team learned how to produce a television story. Glenn's favourite quote: "The only true form of insanity is to repeat the same action and expect the same result".
Gary Quigly has been known around CBC-Television as the "super-editor" for 13 years. Renowned for his editing speed, Gary makes sure not to sacrifice quality in his fight with the clock. Gary thoroughly enjoyed working with the kids in FRAMED. Gary stated that "it really helps everyone understand what goes into the process of pulling off a news program or a film".
Mark Thompson is a 25-year CBC veteran cameraman. Working on many documentaries over the years, as well as the famous Land and Sea program and the Here and Now/Canada Now supper-hour news. The students described Mark as a classy mentor who let them have free reign with whatever ideas they had for filming and giving them a hands-on experience.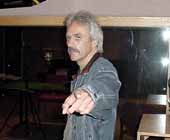 Glen Tilley is executive producer and director of Radio Arts at the CBC. Described as a super dude, Glen found his inner child, ensuring everyone involved had a good time producing the radio drama. Keeping even the most daunting and tedious of tasks light-hearted and fun, the kids felt they wouldn't have been able to finish the project without Glen's warm presence.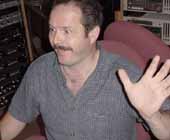 Terry Winsor has been a recording engineer for what he jokingly describes "twenty long years". Terry is known as the non-chalent, strong, silent type in the recording booth and on location around the city and beyond. The kids respected Terry for keeping calm, cool and collected during whatever pickle they may have gotten themselves into.

Chris Brookes is one of Canada's better known audio documentary producers. Chris believes you need to 'engage the listener and help the listener paint their own picture' - and that's what radio does better than other medias. His work has won many national and international awards, and has been broadcast on public radio in the United States, Ireland, Australia and England as well as the CBC. He was the founding Artistic Director of the Newfoundland Mummers Troupe Theatre, and a producer of CBC Television's "East of Canada" series.



Suzanne Woolridge has been a CBC radio reporter since the late seventies. Suzanne is now regional arts producer for CBC Newfoundland and Labrador. She prides herself on having her finger on the pulse of all the arts disciplines. She sees FRAMED as a good chance for the CBC to indoctrinate the next generation into a media outlet they may have once thought they didn't belong.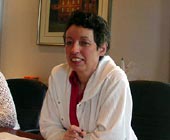 Carmelita Joy-Bolger is the Coordinator and Editor for SchoolNet News Network, a national journalism program for students. She works with students and teachers across Canada introducing them to the world of student journalism. She stressed the importance of being aware of everything that is going on around you and always having your notebook and pen ready for that 'great' quote or story.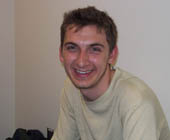 Remzi Cej has been involved with the CBC Radio New Voices Program for the past three years and during the Framed Media Camp worked with Team Communications in putting together their radio interviews. A graduating student of Holy Heart, Remzi is very active in the community especially in the areas of youth involvement and multiculturism. Next year Remzi will be pursuing language studies at Memorial University and who knows, perhaps journalism may be in his future.