Friday, July 11th Activities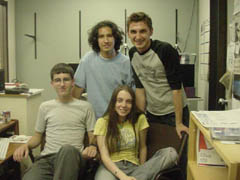 Team Communications
With all their interviews and sound bits gather, team members Christina and Julian went to CBC Radio to complete their radio story. While they were finishing the radio story, Adam focussed on gathering remaining bios for mentors and radio team members.
The afternoon was filled with typing up bios, reviewing pics and putting the finishing touches on the FRAMED website.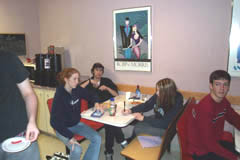 Team TV
After days of learning lines, shooting and re-shooting, for some of Team TV is was all over but seeing the finished product. However, for other members of the team the pressure is on! With just a few hours left Team TV editors were in the edit suite completing their film.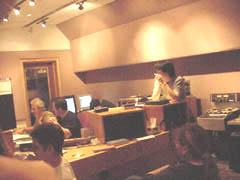 Team Radio
After two days of recording, final recording was underway. A day to learn all about deadline pressure!!!
Its a Wrap
After a week of learning about radio and film production and journalism at the FRAMED Media Camp we're celebrating our achievement at a wrap party in the CBC TV studios. We've worked hard, learned lots and make tons of new friends.
A big 'Thank you' to all the fantastic mentors, the Women's Film Festival team and the fab CBC people who made all this happen.