ENTERTAINMENT
Book Review: The Girl Death Left Behind
By: Charlotte P., Grade 10, Crescent Collegiate, Blaketown, NF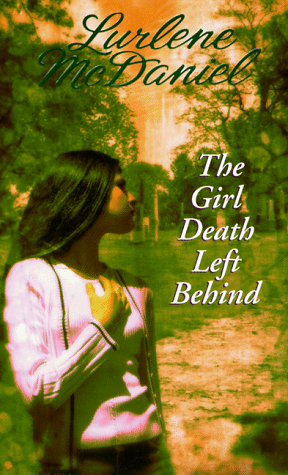 The Girl Death Left Behind, by author Lurlene McDaniel, about a girl, Beth Haxton, whose entire world is torn away from her. When a car accident claims the life of every other member of her family, Beth wishes she were dead too. She feels sure her situation could not get any worse. That is until she finds out she must leave the home she knows, leave her whole life to live in another state with her aunt Camille (her motherís sister) and spoiled cousin Terri.
Starting a new life isnít easy for Beth, especially in Terriís clique-filled school. But with the help of some unexpected allies and the persistent concern of her aunt and her friends who have always loved her, Beth defies the despair that threatens to engulf her. But, still she canít bring herself to let go of her painful memories.
Bethís aunt goes away with her husband for one weekend, leaving the two girls alone. Beth takes it upon herself to go with Sloane (her new friend) and Sloaneís boyfriend to see her old home before it was sold. The house she lived in her whole life. She figured she would have all good memories of it, but that wasnít the case. When her aunt found out what she had done she was not very pleased with both her and Terri for not telling her what was going on.
In the end Beth, her aunt Camille, and Terri went to Bethís familyís grave for one last time before she went to her new home.
Beth was separated from her family. For awhile. For the span of her life time. She would go on, and when her time was up, she would be with them once again. In the mean time though, it was up to Beth to spin the straw of her life into gold. After visiting her family for awhile, Beth, her Aunt Camille and Terri walked out of the cemetery together. This time it was Beth who left death behind. She was getting on with her life and finally able to let her painful memories go.
I highly recommend this book.
Back to Front Page
Back to Entertainment Headlines