ENTERTAINMENT
Book Review: Mother, Help Me Live
By: Kristy, Grade 10, Crescent Collegiate, Blaketown, NF
Mother, Help me live, by author Lurlene McDaniel, is about a girl, Sarah MacGregor, who has leukemia. Sarah is distraught when she learns she will need a bone marrow transplant to live, after having been in remission for a while. Sarah is even more shocked when she finds out that her parents and siblings can't be donors because they aren't her blood relatives. See Sarah was adopted and this devastated her even more than the bone marrow transplant.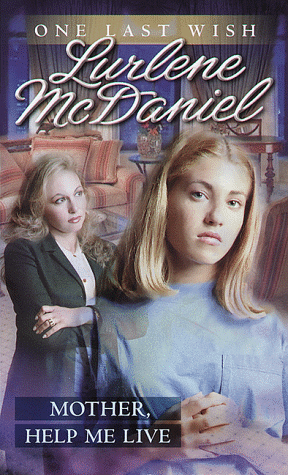 As Sarah faces this devastating news, she is granted one last wish by anonymous benefactor. With hope in her heart, she begins a search for her birth mother who gave her up fifteen years ago. Sarah's very life depends on her finding this women. At first, when Sarah found her birth mother, she didn't want to talk to her, let alone see her. As she and her adopted mother, who has always loved her, were beginning to pack up to go home, her birth mother walks in. After talking with her for awhile, Sarah learns why she reacted the way she did and why she couldn't be a donor even in she could. She had breast cancer and wasn't a suitable donor because of it.
In the end Sarah was still hanging on and hoping that the appearance her sister made on tv will bring a lot of people the nerve, to go and get tested to see if they are a suitable donor to save her life. Sarah discovered about the true meaning of family and how much, even though she was adopted, they mean to her.
Faith, courage, and hope. That was all JWC has given her, more so than the money. She knew she had so much to be grateful for, no matter what happened tomorrow.
Back to Front Page
Back to Entertainment Headlines