ENTERTAINMENT
Oops she did it again!!!
By Nira Diamant, SNN Editor, Tec-Voc School, Winnipeg, MB
From sweet and innocent, to her skanky image, Britney Spears has become not only a pop sensation, but also a role model for children.
Growing up, children like to develop a role model that they respect as well as look up to. A great number of teenagers as well as 9 and 10 year olds admire Brittany Spears because of her image. "She is an awesome individual as well as a singer", remarks Jenna, a huge fan of Brittany.
Is her image taking away meaning and symbolization from her actual lyrics? In an interview with Much Music, Brittany went on to say, "I want to be an artist everyone can relate to, that's young, happy and fun".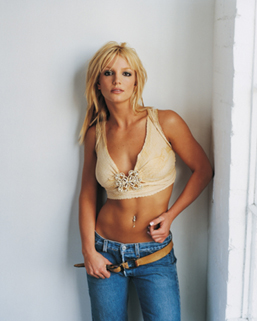 Dressing provocative and targeting her music to a young age group doesn't intertwine with each other. Not only are young children inspired by her music, but also there are children 9 and 10 out there, who are starting to dress like her.
On the Britney Spears website, Brittany quotes, "People have to remember that when I did my first album I was only 16 and everything was so new to me. This last album is closer to who I am".
Teenagers 15 and up who have an understanding of when to draw the line, listen to her lyrics, but do not fall for her image. A grade 12 student at Tec-Voc high school had lots to say on this topic, "Britney Spears tries too hard to have a sexy image and I don't think that's really her. If you pay attention to her lyrics, they often have meaning" says Alicia. She is a huge fan of Spears, "not because of her image, but her lyrics are catchy and upbeat. Britney's image has to go. I liked her as sweet and innocent. It seems like she is trying to pretend to be someone she is not."

From her hit C.D, Hit Me Baby One More Time too Oops I Did It Again, Britney Spears has sold many records across Canada, the U.S. as well as in the U.K. She inspires children on a day-to-day basis, but her image is not suitable for young children. There are other pop stars that sell records not by exposing their body on a day to day basis. If Britney Spears wants to target her music to a young demographic then she should consider the fact that those children look up to her.
Britney Spears website: www.britneyspears.com
Back to Front Page