OPINION
A "Happy" Life
By Brandon D. , Fredericton High School, Fredericton, NB
Being gay isn't easy, especially being gay, out, and in high school.
As far back as I can remember, I've known I was gay. But I never came to terms with it until my first year in high school. I can still remember the very first person I told - the reaction; the fear. I was so scared, thinking I would lose my best friend, but I didn't.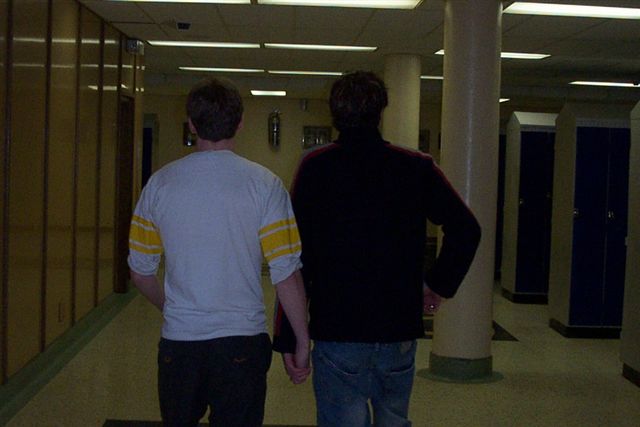 Yet more fear ate away at me. I was scared that it would get back to my parents or my brother. About a year passed before I told my mother. Then, eventually, they all knew, and it all seemed to be a whole lot better.
The biggest problem with being gay in high school is trying to find people you can relate with who are your own age. I still face the harassment, but I don't care, because I know I'm accepted; maybe not by everyone, but by the people that matter.
Back to Front Page